A jailbreak was mocked by Luca Todesco named as checkra1n based on checkm8 which means a piece of very good news for jailbreak users which could possibly be released on the 7th or 8th of November.
As tweeted by one of the organizers of POC, Todesco would be releasing the permanent jailbreak for iOS 13. So it could be a great hint though Luca has not tweeted directly.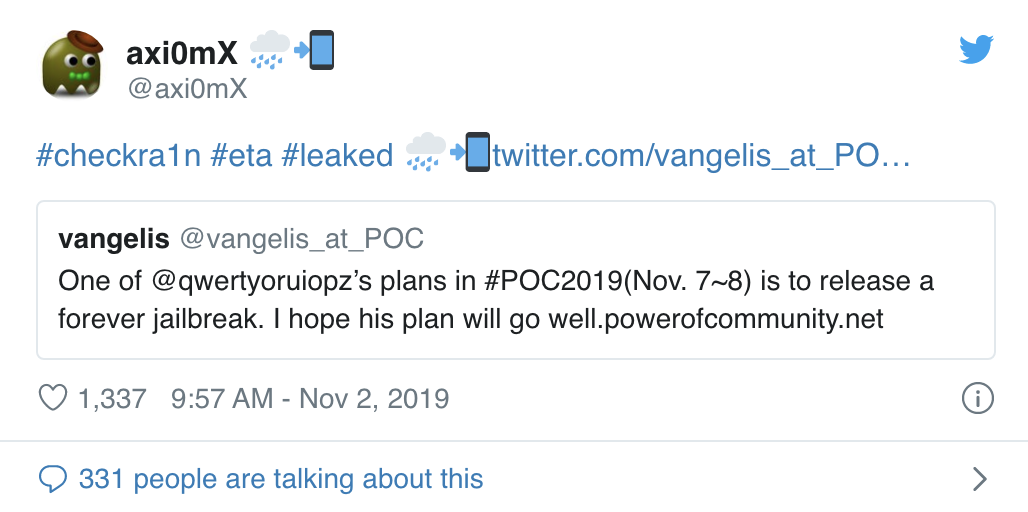 Also, the new checkra1n tool will only work with iPhone X and lower devices. and may not support newer iPhones and iPads like the iPhone XS, iPhone 11 Pro, and iPhone 11. 
Till then stay with us and don't forget to follow our social networks and Apple News.