Apple celebrates Steve Jobs and the grand opening of Apple Park with the Lady Gaga on the Stage where Apple Park is decorated with the colors of Apple's classic rainbow logo.
Tim Cook tweeted a couple of photos of the event.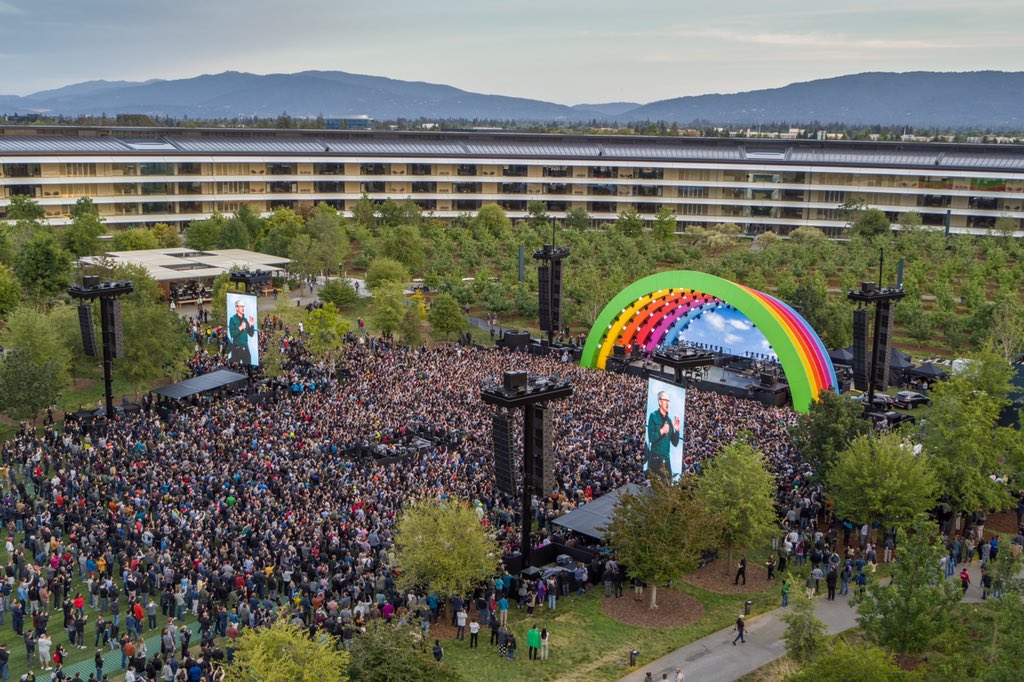 "We came together today, in the home you imagined for us, and celebrated your spirit. We love you, Steve."
In the concert, Lady Gaga dedicated the song 'Million Reasons' to Steve Jobs.
Watch a Full Concert:
https://youtu.be/z8Oatd0zojA